Alabama Courses of StudyAlaska Content and Performance StandardsArizona's College and Career Ready StandardsArkansas Curriculum FrameworksCalifornia Content StandardsColorado Academic Standards (CAS)Common Core State StandardsConnecticut Core StandardsDelaware Standards and InstructionFlorida StandardsGeorgia Standards of ExcellenceHawaii Content and Performance StandardsIdaho Content StandardsIllinois Learning StandardsIndiana Academic StandardsIowa CoreKansas Academic StandardsKentucky Academic StandardsLouisiana Academic StandardsMaine Learning ResultsMaryland College and Career-Ready StandardsMaryland StandardsMassachusetts Curriculum FrameworksMichigan Academic StandardsMinnesota Academic StandardsMississippi College & Career Readiness StandardsMissouri Learning StandardsMontana Content StandardsNational STEM StandardsNebraska Core Academic Content StandardsNevada Academic Content StandardsNew Hampshire College and Career Ready StandardsNew Jersey Common Core StandardsNew Jersey Student Learning StandardsNew Mexico Content StandardsNew York State Learning Standards and Core CurriculumNext Generation Science Standards (NGSS Comprehensive)North Carolina Standard Course of StudyNorth Dakota Academic Content StandardsOhio Learning StandardsOklahoma Academic StandardsOregon Academic Content StandardsPennsylvania Core and Academic StandardsRhode Island World-Class StandardsSouth Carolina Standards & LearningSouth Dakota Content StandardsTennessee Academic StandardsTexas Essential Knowledge and Skills (TEKS)U.S. National StandardsUtah Core StandardsVermont Framework of Standards and LearningVirgin Islands Common Core StandardsVirginia Standards of LearningWashington DC Academic StandardsWashington State K–12 Learning Standards and GuidelinesWest Virginia College and Career Readiness StandardsWisconsin Academic StandardsWyoming Content and Performance Standards
Grade 6 – 2005 pg. 19 6th grade Task 2 Money Student Task Analyze and interpret bar chart information to determine how much money was spent by four children. Write a description to fit a fifth child's bar chart. Eventually I was moved to a 4/5 combination class then to regular fifth grade. I think you may start to see a trend here. Yep, a few years later I took on the 5/6 combination class, and I FELL IN LOVE with sixth grade. So, here I am in sixth grade! As I stated earlier, I am a creator. I love to sew, garden, cook, design, build, repurpose,. Our first big writing project this year will be the creation of a magazine page that is found in US magazine. You will think of 25 things that most people don't know about you. Oklahoma Academic Standards. English Language Arts Standards. Mathematics Standards. Social Studies Standards. Science Standards. MAP Assessments.
News Mr Mac S 6th Graders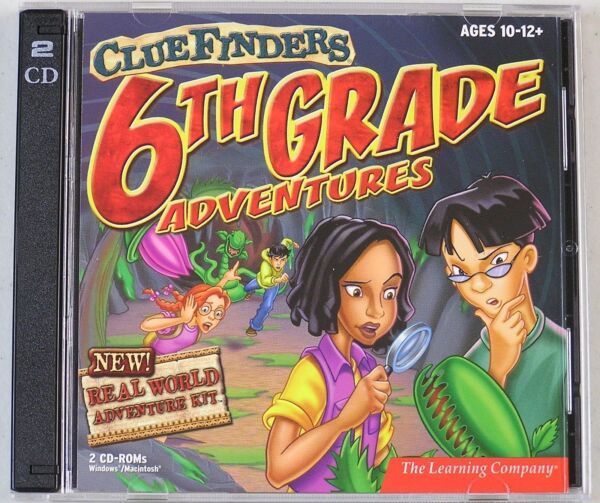 News Mr Mac S 6th Grade Reference Sheet
News Mr Mac S 6th Grade Edition
Classroom News
Modified Contact Days
posted

May 2, 2018, 9:01 PM

by Michael Kassowitz
Modified contact days are Friday, May 4th and Monday, May 7th. All kids were given a testing time: 9-11:30 or 12:30-3:00. The kids will be taking their English/Language Arts MAP assessment during this time. The difference here is that kids will probably need at least 90 minutes to finish the test, rather than the usual 60 minutes. We did set up testing blocks for a total of two and a half hours if your child needs more time to complete the test.
Spring Conferences
posted

Feb 4, 2018, 9:47 AM

by Michael Kassowitz
Due to a scheduling conflict, conferences for 6th grade will be on Monday, February 12th. Some of these conferences are by teacher request, while the rest are via parent requests. Notes went home on February 2nd in Friday folders. Since we have only one night for conferences, we have a limited number of time slots. Please return teacher or parent requests forms as soon as possible. Thanks.
Outdoor Lab Information Meeting
posted

Jan 27, 2018, 7:10 AM

by Michael Kassowitz
As you may already know, on Tuesday, January 30th from 6-7 PM we will be having our information meeting regarding our trip to Outdoor Lab in April. Parents and students are encouraged to attend. We will be going over all the parent forms, as well as giving families background information about all we do up at Outdoor Lab. See you there!
Corrections and Retakes
posted

Nov 26, 2017, 3:08 PM

by Michael Kassowitz
There are still a large number of students who did not make any corrections to their Mineral test from November 13th. Also, there are several kids in Mr. Kassowitz's class who need to retake the Western Hemisphere Freehand map assessment from November 16th. The retakes can be done before school, after school, or at recess.
Fall Conferences
posted

Oct 3, 2017, 3:37 PM

by Michael Kassowitz [ updated

Oct 4, 2017, 9:39 PM

]
Information for conferences will be coming home on Thursday, Oct. 5th regarding conferences. If you signed up for a conference time at Meet and Greet in August, then we will be sending home with your child a reminder of the time you selected. If you didn't sign up, we will be sending home a form where you can select a block of time that would work best for you. Then we will schedule an exact time and send you a confirmation slip.
Modified Contact Days - CORRECTION
posted

Aug 16, 2017, 1:02 PM

by Michael Kassowitz
Many of you who came to Meet and Greet on August 12 already signed up for a time to have your child tested in Reading. Unfortunately, I made a mistake on the dates. On the sign-up sheet, I accidentally wrote the dates as September 25 and 28th, but the actual dates are August 25th and 28th. Luckily, a parent caught my mistake halfway through Meet and Greet. If the actual August dates and times don't work for you, let me know and we will get it corrected.
Modified Contact Days
posted

Apr 24, 2017, 7:04 PM

by Michael Kassowitz
Modified Contact Days this year are Friday, May 5th and Monday, May 8th. These are days where your child comes in for reading testing to determine their growth throughout the year. Your child brought home a sign-up sheet on Monday, April 24th where you can sign up for a block of time. Please return it as soon as possible.
Metamorphic Binders
posted

Apr 12, 2017, 8:41 PM

by Michael Kassowitz
Binders are due this week and up until Monday, April 17th. Any corrections MUST be made by that Monday. Reminder: this is a Continuation Requirement.
Sedimentary Rock Binders
posted

Feb 26, 2017, 5:34 PM

by Michael Kassowitz
Sedimentary Rock Binders are due this week: February 27th - March 3rd. Each sixth grader has been assigned a due date from Monday through Friday. All corrections for the binder must be turned in by Friday, March 3rd.
Spring Conferences
posted

Feb 6, 2017, 5:42 PM

by Michael Kassowitz
Notes for Spring Conferences went home in Friday Folders, on February 3rd. There are two types of conferences. One is by teacher request and the other is by parent request. Please read the blue note you received to find out which type of conference we sent to you. As always, if you have questions, please let us know.