Prophets And Propheciesoutlander Lists & Timelines
No one can leaf through Scripture without encountering a prophet in the Old and New Testament. From Ezekiel to John the Baptist, these messengers of God appear in just about every part of the Bible.
Why do they play such an important role? What role exactly do they play? And do they still exist in the world today, or did they cease to play a part after the New Testament?
Sep 13, 2011 - Find and read more books you'll love, and keep track of the books you want to read. Be part of the world's largest community of book lovers on Goodreads.
List Of Bible Prophets In Chronological Order In this passage, the prophet said God would open the gates of Babylon for Cyrus and his attacking army. Despite Babylon's remarkable defenses, which included moats, and walls that were more than 70-feet thick and 300-feet high (with 250 watchtowers) Cyrus was able to enter the city and conquer it.
What Is a Prophet?
This list details all the major and minor Old Testament prophets, though not necessarily in perfect chronological order. Some prophets overlap, lived in different areas, or the chronology cannot be estimated with any accuracy. The list is roughly chronological. Skip navigation Sign in.
Christians vary in their characterizations of a prophet. This article will abide by this definition:
A prophet receives messages from God, mainly concerning events that will take place in the future, and conveys them to a certain group of people or singular person, whom God intends to hear the delivered message.
In some ways, a prophet is an advocate or mediator between God and a group of people.
Old Testament Prophets
God doesn't always speak directly to only one group of people. For instance, God gave the prophet Jonah a message for the Assyrians, an enemy of Israel at the time (Jonah 4:6-9). The prophet Daniel carried a dispatch for the Babylonians about their imminent demise via the hand of the Medes and Persians (Daniel 5:25-28).
However, sometimes God uses prophets to speak to His own people. For instance, God commanded the prophet Jeremiah to speak against Israel's idolatrous ways, and if they heeded the warning, He would let them stay in their land (Jeremiah 7).
Why Did We Need Prophets?
Why would people need this messenger in the first place?
A number of reasons can necessitate a prophet.
1. Prophets increased credibility of the Scriptures. First, a prophet can give veracity to the Scriptures. If, for instance, someone prophesied about a Messiah who would be born in Bethlehem (Micah 5:2), and hundreds of years later it happened, this would bolster the truth of Scripture.
The odds of a prophecy coming true hundreds of years after the prediction would be so small, that its fulfillment would increase belief in God rather than belief that it happened by chance.
2. Prophets represented time for repentance. Second, a prophet gives a group of people a chance to turn back to God. Usually, God places a buffer of time (a prophet) between immoral actions of a group of people and consequences which follow.
Take, for instance, the Jeremiah example listed above. God gave the Israelites time to turn from their wicked ways—via a prophetic message—before He would enact a just, yet severe future punishment.
3. Prophets delivered God's word to sinful people. Third, before Christ came, a prophet provided an arbitration between God and His people. Because sin had divided a Holy God from sinful people, a prophet served as a sort of bridge to convey God's word to a group in need of hearing that message.
Do Prophets Still Exist Today?
This brings up quite a few questions which have sparked theological debate, mainly, asking:
Do the gifts of prophecy still exist? (2) And why would we need a mediator when Jesus is the Mediator?
Before we answer both of these, we do need to keep in mind Scripture warns against many false prophets in the age to come (Matthew 7:15). These "wolves in sheep's clothing" will turn followers away from God. Christians must exercise extreme caution when handling this subject.
Prophecy does appear to exist, even after Jesus ascended into heaven (Ephesians 4:11).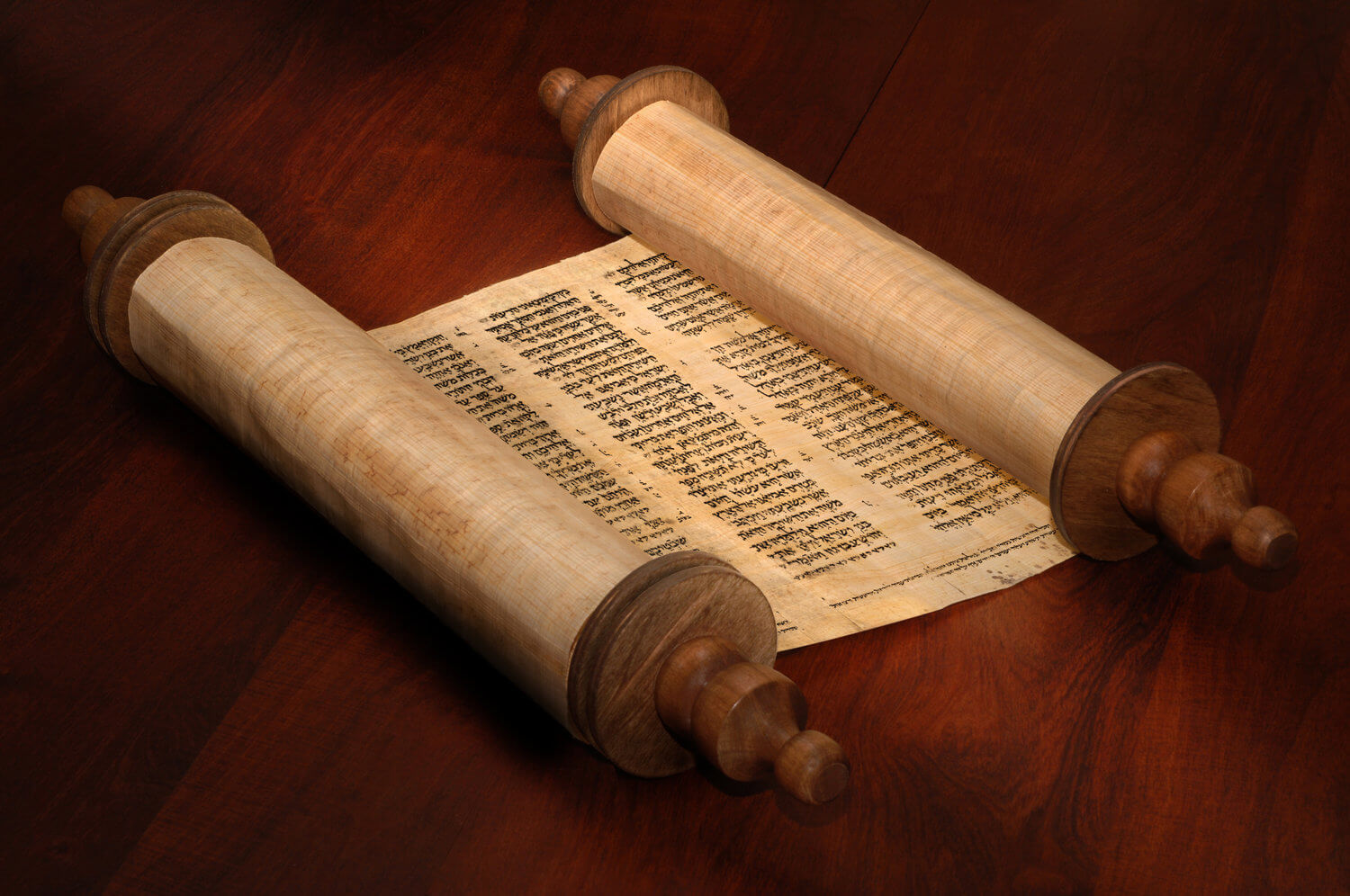 Some say it existed in the early church because those followers did not have the full canonical Bible, so the prophecy served as a cushion when they didn't have the whole Scripture to rely on. Therefore, many theologians believe prophecy ceased after we had the complete word of God. After all, Revelation does warn against adding anything to Scripture (Revelation 22:18-19). If we have the complete word of God, why would we need prophets to add to it?
It may seem extreme to say all prophecy has ceased in today's day and age.
The author of this article has encountered Christians who appeared to prophesy in front of her. Although the author of this article does believe in some sense prophecy does exist today, she does acknowledge many Christians do not believe this to be the case.
Either way, we need to turn to Scripture as the ultimate source of God's word and use the Bible to analyze any prophecy we might hear.
The litmus test of true prophecy is if it aligns with what Scripture says. If it contradicts what God declares in the Bible, do not pay any attention to the words of the so-called "prophecy." If it lines up with Scripture 100 percent, pray for discernment about what God is trying to say for your life.
Hope Bolingeris a literary agent at C.Y.L.E. and a recent graduate of Taylor University's professional writing program. More than 350 of her works have been featured in various publications ranging from Writer's Digest to Keys for Kids. She has worked for various publishing companies, magazines, newspapers, and literary agencies and has edited the work of authors such as Jerry B. Jenkins and Michelle Medlock Adams. Her column 'Hope's Hacks,' tips and tricks to avoid writer's block, reaches 3,000+ readers weekly and is featured monthly on Cyle Young's blog, which receives 63,000+ monthly hits. Her modern-day Daniel, "Blaze," (Illuminate YA) just released, and they just contracted the sequel. Find out more about her here.
Photo Credit: GettyImages/Javier_Art_Photography
From the previously-on segment, it does seem like we're going to see John this episode, and that's a relief. And the cold open revealed Geillis, so I'm glad to be back on somewhat even footing with my expectations vs. reality for the show.
I am sad that they still had Geillis rape Young Ian. (Yes, it's rape. He's 14 and she's in her 50s, so consent isn't possible, even if you discount the fact that he's her prisoner and she has all of the power, which also negates consent. And oh, yeah, he's drugged, too. Rape.) This has always been a problematic section of the books for me, and I'd hoped they wouldn't include it in the show, or would at least cut the rape of a minor. The scene was striking enough with her bathing in blood and revealing just how crazy she is—we didn't need the rest. I'm glad to cut to the credits.
The title card is odd, only because this must have happened before the cold open. So it's weird to get it afterward.
Is it just wishful thinking on Jamie's part that the Porpoise hasn't yet made it to Jamaica? I get his reasoning, but the Artemis didn't exactly make good time—being waylaid by storm and a broken mast. Unless the Porpoise ran into similar misfortune, there's every reason to believe they would have made it into port days if not over a week earlier. And if the Porpoise was carrying the new governor (and I'm going to be angry if it was, because I really, really wanted to see Claire and John on the ship!), then the fact that a ball is scheduled would indicate that it has already arrived. (EDIT: Having seen the whole episode, he's already been there a month, so, I'm still mad about the missing scene, but in the grand scheme of things it's not a huge deal.)
But I suppose Claire and Jamie don't know that—and we, the audience, don't know it either.
I'm liking some of the other streamlining they're doing in this episode, though—particularly with Temeraire and having him assist them at the ball (and their reason for attending). I also appreciate getting more information about the Brahan Seer prophecies, and that Geillis gives a different provenance for the treasure on the Selkie's isle and why she knew where it was/wanted it. That was always a problem for me in the books.
The encounter with Archibald was a bit odd. I felt like they were trying to imply that he knew who Jamie and Claire really were, but I'm not sure how he could. Geillis knew Jamie's real name even back at Leoch, but she's been gone from Scotland for a very long time. How would she know about him going by the name Malcolm?
Or maybe I'm just reading too much into it, and the moment is only meant to show dramatic irony—that we, the viewers, know where Archibald is staying and with whom, and Claire and Jamie don't.
I'm also liking that they are pressing hard on Claire and Jamie's dislike of slavery. Jamie is from this time, and understands the realities of the world in which they're living (hence him buying Temeraire in the first place), but he abhors the idea of enslaving another person, and looks truly chagrined when Claire says it will take a hundred years in America.
But Claire, it hasn't ended yet. It's still happening, right now. And I will link my readers to this article that gives you some ideas of ways to fight back. There are lots more articles like that. Find a way that works for you, and do it. And that's not even engaging with the huge problem of forced prison labor that happens every day in the US. Slavery isn't over. We just call it by a different name now. But I'm getting into dark territory. Let's get back to the episode.
Prophets And Propheciesoutlander Lists &nbsp & Timelines List
The interlude with Yi Tien Cho was interesting. They're walking an incredible tightrope between turning the character into a parody and acknowledging the reactions that upper-class women of the time would have had to seeing him. Gary Young's acting is saving it so far, because he gives the role a great amount of dignity and gravitas that keeps the scene from careening into comic relief.
Oh, but his shared glance with Margaret is so lovely. OK, they pulled that one off, and I'm happy to dance wherever they are leading me with these two.
And then they followed it up with a moment that reminds me why I'm still watching this show after a season that has had quite a few disappointments. I both needed to fan myself and fell deeply in love over that drawn-out, longing look between Claire and Jamie. This is the first time since they've been reunited that I actually felt like they were in love. Like they've finally reconciled the people they are now with the ones they remember, and come out on the other side stronger together. This is what Outlander is all about.
The scene with John is absolutely pitch-perfect. Jamie so earnest, wanting to hear about Willie, John pleased to be able to report good news and also yearning, his feelings put on display when the sapphire is revealed, Claire feeling awkward and like a third wheel. Perfection. This episode is rapidly catapulting to my favorite of the season.
I think they're setting up Margaret and Yi Tien Cho in the garden in place of the dead woman—so more like he is "ruining" Archibald's sister than being accused of murder. Which is good, in one sense, but terrible in another, because these two are beautiful together.
And so are Claire and John. Oh, so much delicious tension. Both of them trying to feel out what Jamie means to the other—and both jealous of the relationship he has with the other. And yet they're striking sparks off each other in ways that are going to play out so, so well in the future. Lovely, lovely, lovely is all I have to say about that!
OK, I do have one more thing to say. What the heck is this piece of jewelry around Claire's neck? Or rather, what is that clasp on her pearls? I can't stop looking at it. It looks like a sparkling slug. There have even been times when the play of light on it in the scene made it look like it was moving and glistening wetly. Ick. Now I'll return to real commentary, promise.
Well, that was until Geillis actually brought it up in the show! But knowing it's black coral actually makes sense to why it looks like a slug, so now I understand. But really, Claire. Haven't you learned anything about trusting/being friends with Gillian Edgars/Geillis Duncan-Abernathy?
And then to have Claire give the stink eye to Jamie and John for chatting and drinking is just the best. Love, love, love everything happening in this episode.
I'm freaking out over here right now, y'all. Margaret's prophecy is so much more than we have ever gotten about the Brahan Seer prophecies and the reason why Bree and her family were attacked at Lallybroch in the 80s and I'm DYING. I really, really, really want to know if this is canon for the books, because it will blow my mind if it is.
Officially best episode of this season, and not just because of that. It's actually very well plotted with clear character motivations, even given the deus ex machina coincidence-machine, and the pieces are fitting together with cohesion and purpose. Mathmr. mac's 6th grade. Y'all, I am officially excited about Outlander again. Sad it took them 12 episodes to get here, but at least we've arrived.
I like having a moment with Fergus and Marsali and having that turn into them warning Jamie about Captain Leonard's arrival. I'm also very glad that nothing bad happened to Margaret or Yi Tien Cho—and I'm hoping that he helps her escape from Rose Hall in the next episode and they go live happily ever after.
Having Temeraire find the signs and go off to join the maroons was nice. I think that will play out in the next episode when they need the help of the escaped slaves to go to Abandawe.
Ending with Jamie being captured makes sense, but I can't help but feel like this is now false conflict. The freaking governor of Jamaica is in love with Jamie. He isn't going to let anything bad happen to him. But I can also see that Jamie is having those exact thoughts—and that's why he's confident to send Claire on to Rose Hall to find Young Ian.
So in general, this episode kicked ass, and I am very, very happy about that. There are still threads dangling for next week (like Jamie handing Claire the pictures, so that Geillis can find out about Brianna), but this felt more like a two-part episode than anything else, so while we're definitely hanging in the middle, once the next episode airs I'll be able to watch them back-to-back and that feeling will go away.
One thing that I miss in this episode is the particular piece of dialogue between Claire and John when he talks about being born the wrong person for someone. It doesn't fit into the episode, so I understand why they cut it, but I miss it very much. It's my favorite quote from the books, and I think it perfectly encapsulates the odd triangle between John, Jamie, and Claire. We certainly got a sense of that in the acting, but I liked having him actually say it in the books. Maybe they'll fit it in later in the series.
Prophets And Propheciesoutlander Lists &nbsp & Timelines Free
I just watched Lani's vlog over at Sex and Whisky, and she and I are on exactly the same page, as usual. The coincidences are so far out there, and yet, the show is embracing them with flair. When the characters are strong and the story is well-told, I'm willing to go with it. But if you're looking for another voice that's saying everything I am, go watch her videos for this season. It was fun watching her this week, since she's so happy and that's exactly how I'm feeling right now.
Prophets And Propheciesoutlander Lists &nbsp & Timelines Printable
What did you think of this episode? Are you excited about Outlander again like I am? Or if you never stopped being excited, does this episode also top your list for this season? Let me know in the comments!